Roundtable: Real Asset Adviser Magazine
U.S. Energy's EVP Matthew Iak was recently asked by Real Asset Adviser Magazine to participate in their monthly feature, The Executive Roundtable.  You can read the full article, along with contributions from the other five financial industry thought-leaders in Real Asset Advisers February 2021 Magazine.
Roundtable Question:
If you could go back in time, what would you tell the 25-year-old version of yourself?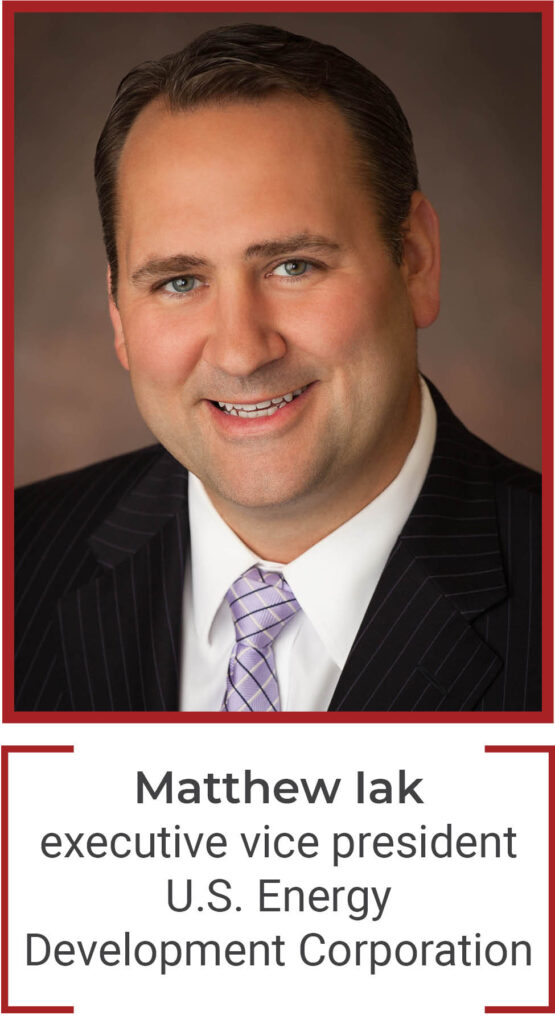 Matthew Iak, executive vice president, U.S. Energy Development Corporation:
My late mother-in-law, and greatest mentor, taught me, "God gave you two ears and one mouth, use them in proportion." This still resonates with me today. As I have learned — and continue to work on — one should question others' answers, rather than answering others' questions. It was an epiphany for me to realize that at the highest levels of leadership, it is not about you, but those around you. In sales, the ability to hear is the ability to sell. In management, hearing employees is the only way to lead meaningful change. Most importantly, in a marriage or any great relationship, letting your loved one know they are heard is the key to success. (I am still working on that one, just ask my wife.) In summation, the art of hearing, not just listening, is what I would tell my younger self. The problem is … I'm not sure I would have heard the message back then!